I have been studying and working in the UK for around 2 years now. Experiencing the culture is one of the best thing ever, you can see the ways of people's manner, thinking process and attitude in daily life. I would say UK has a relaxing work community compared to Hong Kong. Sometimes, British says "Yeah yeah, I will get it done soon." Actually you may need to wait a bit longer than expected, but the results are productive than very quick response. One more thing, social class in Hong Kong is one of the biggest issue to limit the creativity of young professional. Here is an example what I experienced in Birmingham:
我黎左英國大約兩年幾,老土D講句「體驗生活文化」其實係學識最多野。係生活細節你可以觀察到人民既生活態度同思考方法。相比下英國係真係輕鬆好多,好多事都「得ga la,無問題喎」但其實可能你要早比預期既時間耐,但效果係唔錯只係佢地既工作模式同香港唔一樣。有個例子可以解說一下:
I went to Cross Innovation accidentally. I realised that the discussion panel was about "How to use design thinking to help policymakers for decision making." OKAY, I was the only student and non-EU person - I WANT TO GO HOME! I still have years to go to reach this level - discuss social problems with 11 EU-cities core policymakers. Anyways, I decided to stay and listen what is going on. There were 3 parts of discussion, 6 different groups at every section. I didn't speak a word for the whole day, OH I DID. The only sentence was "I am a student of MA Creative Industries and Cultural Policy at Birmingham City University ." Turn out it was pretty good, I received thousands of information in 8 hours, all topics were very new to me which I am completely unfamiliar with. Sometimes they ask for my opinion as well! Wow, I am just a student who want to learn, my brain kept running around those intensive topics, don't push too hard on me....... Compared to Hong Kong, most of the experienced seniors would never listen to the small potato. Therefore, this is the obvious difference between Europe and Asia.
上年傻下傻下去左Cross Innovation,去到先發現原來係歐盟會議主題係大約關於如何用design thinking幫助policymaker改善社會問題。心諗大鍋得我一個學生得我一個唔係歐洲人 - 好想走,我有排都未黎到呢個level個11國既歐盟成員研究對策,但咁難得機會入到核心研究10吋厚面皮都要留啦。全日分3 part針對唔同歐洲國家所面對既問題有個別小組討論,同時間有成6個主題自己簡入邊組,我全程無出個聲只係大家自我介紹出個句「我是學生讀緊MA Creative Industries and Cultural Policy at Birmingham City University」。面皮厚是有用的,我一日吸收左幾廿個歐盟現正對面既問題,各國人士既睇法,仲有時有人問我點睇!嘩,我淨係黎學野咋唔好迫我啦,個腦不停咁諗野好多問題仲係完全未接觸過。個日真係獲益良多,相比香港有返咁上下經驗既人好多都似老賣老,完全覺得佢地岩晒,點會參埋我玩呀。所以我覺得呢個係亞洲同歐洲最最大既分別。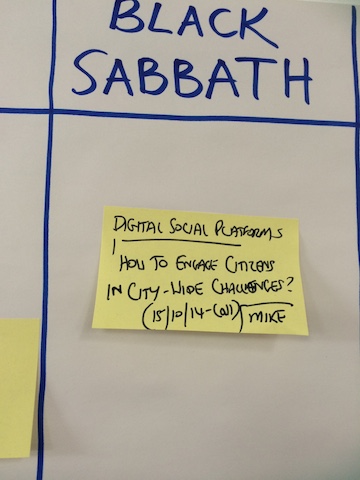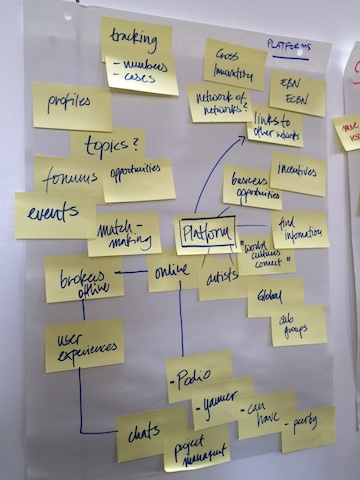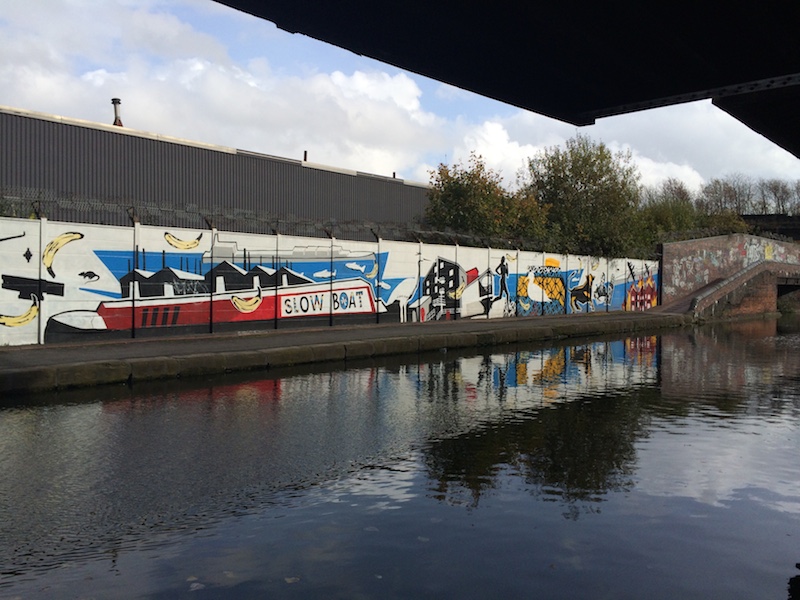 This is just an EXAMPLE, normally people are well nice and polite to me but it doesn't mean everything will be the same as what I told. I am very luckily to meet people who are respectful and willing to share, is it about the cultural difference? I changed my attitude quite a lot after I came to UK, I am confident to talk to strangers instead of being too sensitive. And we should spread this love across Hong Kong! Recently, I am doing freelance with a few cultural projects: a documentary about Hong Kong cultural identity with Craig Bush / Flatpack Film Festival / Longbridge Public Art Project. I am very excited about all of these, absolutely trilled to have the opportunities to work with these amazing events, especially the documentary. I bring back all my network in Hong Kong and I can't wait to see the final film, please stay tuned!
呢個只係個例子,我係好好彩遇到好人,但唔代表全部都係一樣。很好運地識到D人都係好尊重別人,願意分享,呢個係一個幾大既分別。我黎到英國後改變左好多睇野既思想,無咁大介心同可以亂UP無限LOOP,香港都應該有咁既氣氛!最近我做緊幾個freelance project,有關於一個香港文化紀錄片with Craig Bush / Flatpack Film Festival / Longbridge Public Art Project . 超級興奮有機會可以同呢幾個機構合作,特別係香港短片。我渾身解數出盡所有人際關係,好想快D睇條片,記得留意呀!