I had an excited Saturday plus Halloween, food market and shops opening were all happened on the same day! Seasonal market is one of my favourite in every 3 months, they have so many stalls with international cuisines, a perfect lazy food tour in one place. The photos below were taken in Spring Market and Autumn Market, I didn't eat that MUCH in one day........
萬聖節加星期六,又food market又開幕可以想像有幾忙。Seasonal market係一年四次既季節性market,有好多唔同既攤擋,所以我每次都黎食好野,一次過食晒想食既野。D相係夾埋Spring Market 同 Autumn Market,唔好以為我一日食咁多野喎。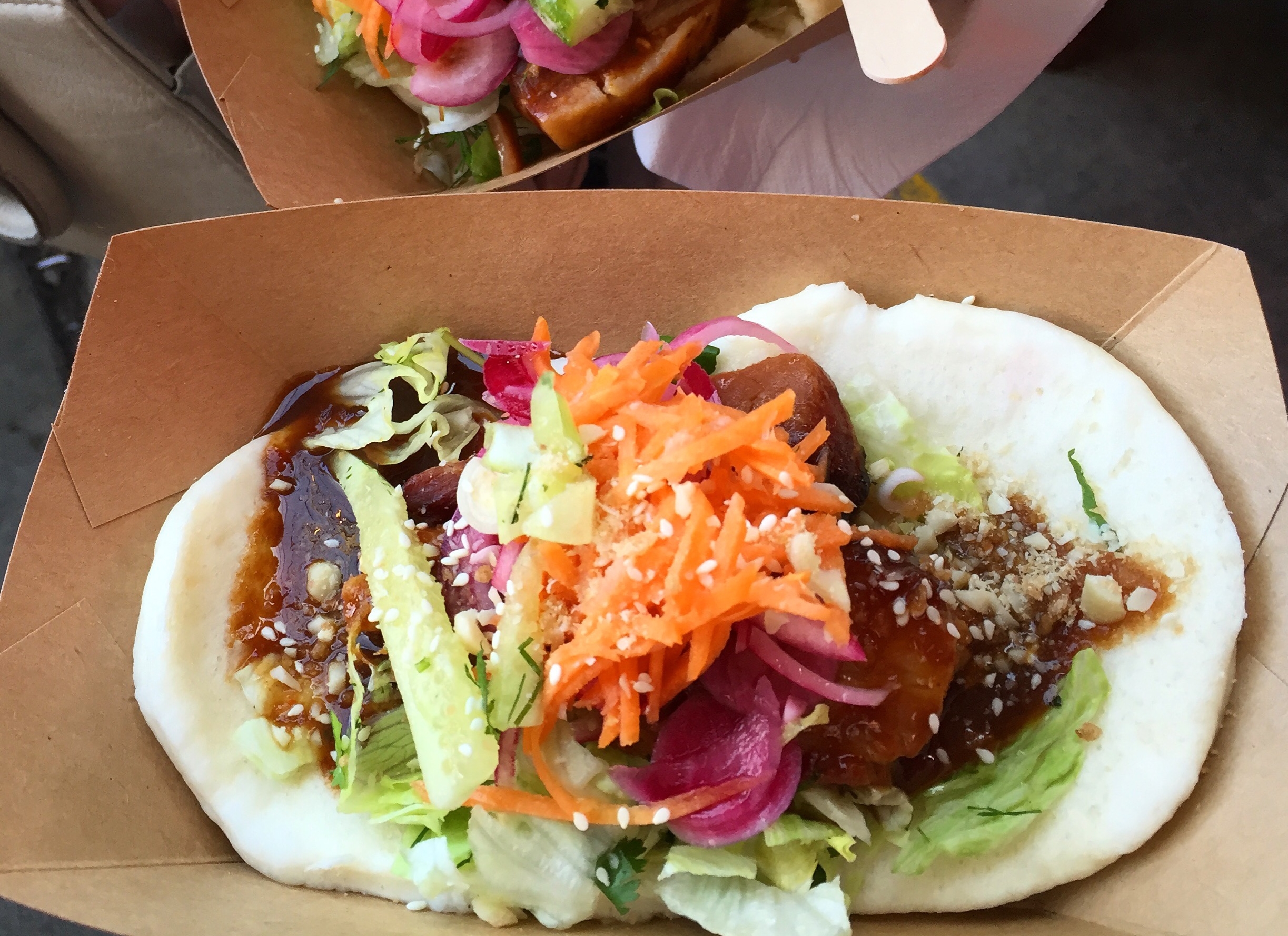 Everything was great, independent food stalls and friendly people, I love the atmosphere how food brings people together haha! Personal favourite is pizza and pumpkin brownie by Peel and Stone - the best bakery in Birmingham. They do epic sourdough and cakes, if you know me well I can't resist cakes :) The sourdough ahhhhhhh, it was so good! You can get toasts from Peel and Stone in Faculty as well, where is much closer than Jewellery Quarter for me.
全部都好好食,因為大家都係獨立生意仔,自己做自己煮,小社區咁好親切。個人最愛係石爐pizza同麵包 brownie by Peel and Stone,最正既bakery係Birmingham。佢地整sourdough麵包同蛋糕,萬聖節同時當然唔少得咩都關南瓜事,pumpkin brownie 真係不得了。如果唔想行咁遠去Jewellery Quarter,可以去 Faculty係city centre都有Peel and Stone既toast食。
After that, I went to Frock On Vintage opening, my favourite vintage shop in Custard Factory, Birmingham. Frock On Vintage is a delicate vintage studio, expect to see rare gems like Moschino bags and Versace belts. Started from 2011-2014 stocked in Topshop and now own her little shop! All items are handpicked 80's and 90's vintage pieces, you can find very decent sequinned jacket and high-waisted leather skirt, which are essential pieces for my wardrobe.
之後去左我的最愛既vintage shop係Custard Factory。Frock On Vintage 係間好精緻既vintage studio,所有產品都係店主親自細選,你可以搵到超級好野,好似Moschino bags 同 Versace belts。之前Frock On Vintage係2011-2014 Topshop寄賣,但而家自己開鋪啦!一間鋪內可以搵到稀有既80/90年代既珠片衫同高腰皮裙,真係一次過滿足幾個願望唔洗四圍藤。
The Custard Factory, Birmingham // Open Mon - Sat 10am - 6pm